Danielle Messenger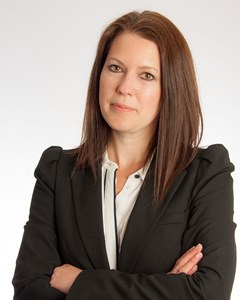 Danielle is a solicitor within the Family Team with over 10 years of experience in this field. She specialises in all aspects of family law with particular emphasis on financial arrangements following on from divorce/dissolution or separation.
Danielle has a wealth of experience in complex financial cases involving middle to high assets both within contested court proceedings and negotiated settlements. She is also able to advise in connection with disputes surrounding arrangements for children, such as where a child will live, how much time will be spent with the other parent and other aspects such as relocation. Danielle appreciates that family breakdown is a highly distressing time and offers clear, thorough and practical advice throughout.
Danielle also undertakes work in connection with preparing for a relationship to include both the drafting of prenuptial and cohabitation agreements.
Danielle is a member of Resolution and strongly abides by the code of practice in dealing with matters in an amicable and non confrontational manner.
Before joining Collins in May 2016, Danielle worked for leading regional firms both in Hertfordshire and Bedfordshire after qualifying with a regional heavyweight firm in 2002.
Contact Danielle on dmessenger@collinslaw.co.uk