Will Collins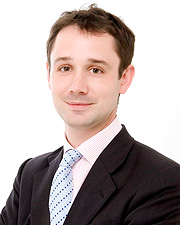 William qualified as a solicitor in 2008. He became a partner in 2011 following his involvement in some of our high profile claims to include the Buncefield and Corby litigation.
More recently William has dealt with a mixed caseload of civil work and has experience in both high value clinical negligence and personal injury claims. Included under that heading are claims against employers for breaches of Health and Safety Regulations, against Public bodies for breaches of health and safety involving the members of the public.
Largely his clinical negligence experience has focused on claims involving surgical errors.
As part of his overall training and experience he has dealt with family matters, including Children Act matters both public and private, divorce and the range of complicated issues surrounding domestic violence.
William handles all his matters with care and attention at all stages. William has the right level of knowledge and expertise to bring claims to a successful conclusion on behalf of his clients.
Contact William on wcollins@collinslaw.co.uk